The Philippines
Case Study: The Philippines
Transforming from Receivers to Givers
The Philippines is blessed with abundant natural resources, but because the country is made up of over 7,000 islands with steep and rocky volcanic terrain, travel and trade can be difficult.  Mountain communities face isolation, and without access to markets, local economies are unable to grow. The country has also been hit by several catastrophic storms in recent years, and communities are still working to recover.
Episcopal Relief & Development partners with E-CARE (the Episcopal Community Action for Renewal and Empowerment Foundation), the relief and development arm of the Episcopal Church in the Philippines, to implement community-based programs in line with the agency's "Receivers-to-Givers" philosophy. All E-CARE programs use the asset-based community development (ABCD) approach, identifying available assets and resources and mobilizing them as the building blocks of development.  Participating communities pay forward project funding they receive so that other communities can benefit and E-CARE can leverage the resources it receives from all quarters.
After Super Typhoon Yolanda (Haiyan) in November 2013, for example, local agricultural programs expanded operations to provide emergency food aid to communities in need and supplement and expand external emergency funding.  Communities who received assistance in areas like reconstructed housing, rehabilitated agricultural and livestock operations, and strengthened local economies then went on to develop programs to continue to improve their own lives and help others in need.
Many E-CARE community projects emphasize natural farming techniques to increase resilience to climate change and avoid the negative environmental and health effects of chemical use. Using certified organic agricultural practices also benefit farmers economically, enabling them to meet local demand for organic produce and compete in export markets. E-CARE support for food processing and marketing also generates improvements in local businesses. endeavors to grow. Episcopal Relief & Development's 2018 Receivers to Givers support represents 2% of E-CARE's total funds in circulation, joining the funding contributed to the pool over 15+ years of partnership with ECARE, other funders and "pay it forward" communities, now revolving in over 146 existing partner communities.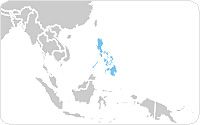 Climate
Our Climate-related work focuses on how families and communities can work
together to adapt to the effects of rapidly changing weather patterns. This work includes preparing for and recovering from climate-influenced events such as floods, hurricanes and other disasters.
Planning ahead for disasters can go far in minimizing their potential impact – especially for people already facing poverty, who may lose their few assets or safety nets. To this end, Episcopal Relief & Development is partnering with the Episcopal/Anglican Church to better prepare for and respond to disasters. Read more about Disaster Risk Reduction.
Read more about Disaster Resilience
Our micro-finance programs emphasize involving both women and men, which can be very effective in promoting gender awareness and empowering women. When women become breadwinners, they increase their role in household decision-making, which often enhances the whole family's well-being. Read more about Micro-finance.
Read more about Micro-finance
Donation
TO THE ECONOMIC OPPORTUNITIES FUND